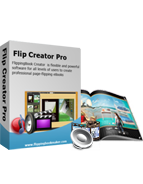 $299

Blossoms Theme Templates
The theme Blossoms provides marvellous looks and feel
Blossom's 4 fast frameworks help you create flip book from PDF or other format files.
All the functions on these templates are supported by FlipPagemaker.com.
The output page-turning files can be published online or offline for computer or mobile devices.

Free Trial
View Demo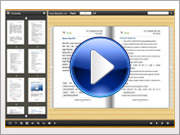 Take a Video Tour>>


FlippingBook Blossoms Theme for FlipBook Creator Professional
Recent months, many places have been in spring in the Northern Hemisphere. We always become vibrant in this flourishing season. Like today theme Blossoms, it takes us the newest feelings after the last endless winter. It is the start of the entire year. If want to create flip book from PDF, the templates in Blossoms assists you to realize it quickly and easily. To get the high quality of flip book from PDF always you require some kind of professional flip software support create flipbook from PDF. Blossoms theme provides a series of spring related images helps improve the acceptation to your page-turning flash book created from PDF or other office file.
How to install Themes for FlipBook Creator (Pro)?
Blossoms Theme (Create flipbook from PDF or other office files)