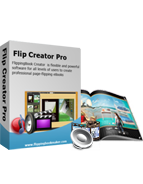 $299

Baobab Theme Templates
The Most Powerful Digital Flip Book Tools
Baobab a unique templates theme help to build flipping catalog different from ordinary ones.
The 4 background captured from remote Africa focus on make professional flipbook.
Import with ease and you can un-install it easily.
Free Trial
View Demo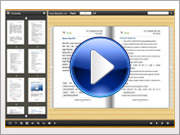 Take a Video Tour>>


FlippingBook Baobab Themes for FlipBook Creator Professional
In the remote Africa, there is a kind of tree baobab wrote in book The Little Prince. The baobabs grow on the prince's planet.  He has to pull up the young plants of baobab from day to day to avoid the overgrowth to ruin his star. I heard of the magical rapidly growing plant at the first time in that book. Now, as a theme for flipping papers make burns, more people will know of and like it. Baobab flip theme packs 4 images captured in distant African take you to another world marvelous baobab kingdom.
How to install Themes for FlipBook Creator (Pro)?
Baobab Themes Screenshot