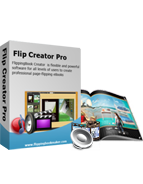 $299

Bamboo Theme Templates
The Most Powerful Digital Flip Book Authoring Tools
Bamboo enables you to create HTML5 page-flip book with less time.
It provides 3 templates which you can apply to your common file for free.
Rich interactive functions make the reading process of electronic books enjoyable.
Import with ease and you can un-install it easily.
Free Trial
View Demo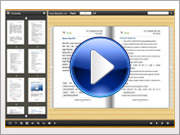 Take a Video Tour>>


FlippingBook Bamboo Themes for FlipBook Creator Professional
Bamboo theme makes your flipping catalogs so different and amazing. It beautifies the digital catalogs with images of bamboo well. With rich functions integrated, you would take a comfortable break out of so-called cruel reality. Dig deep your essence and connect you to it closely. Your life becomes wonderful and meaningful after experimentation, trial and sorrow. Flipping Books made from Bamboo show you 3 flip templates for digital magazine generate.  It eases the process of flipbook creations for the all-in-one book layout, function and comprehensive output types for networks.
How to install Themes for FlipBook Creator (Pro)?
Bamboo Themes Screenshot