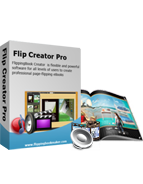 $299

Australia Theme Templates
The theme Australia provides marvellous looks and feel
Australia contains 3 frameworks full of blue color make your flipping papers attractive.
All the functions built-in meets all the reading requirements completely.
All the output types cover amost all the ways to publish and issue.

Free Trial
View Demo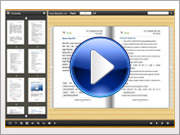 Take a Video Tour>>


FlippingBook Australia Theme for FlipBook Creator Professional
Australia theme shows you the charm of Australia. Wherever you go you're in for a treat. The endless sky to fly, crystal-clear waters to swim, everywhere could be taken as your treasured photos if open your mind widely. You would find the essence of your heart and soul if you have opportunity to travel alone for you face to yourself that you can communicate with yourself better without any disturbance. Next, let's enjoy these flipping book templates immediately. Don't miss this it.
Australia flippingbook theme provides you 3 templates integrating all kinds of structures and implements which comprise amazing HTML flipping flash books up.
How to install Themes for FlipBook Creator (Pro)?
Australia Theme Screenshot