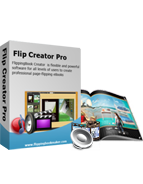 $299

Afternoon Theme Templates
The Most Powerful Digital Flip Book Authoring Tools
AFTERNOON enables you to create HTML5 page-flip book with less time.
It provides 4 templates which you can apply to your common file for free.
Rich interactive functions make the reading process of electronic books enjoyable.
Import with ease and you can un-install it easily.
Free Trial
View Demo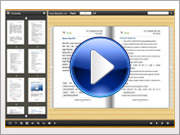 Take a Video Tour>>


FlippingBook Afternoon Themes for FlipBook Creator Professional
If you always imagine a magic afternoon, you would like to access to this theme. We named it Afternoon because there are many templates abstracted from afternoon images. It is an exactly amazing theme that can arouses us unlimited deep thoughts about life. Once you apply these templates, you have won others at the start. Afternoon provides 4 elegant templates for creating HTML5 book with page-flipping effect quickly.

You know, most of time we should release both hand and our head to challenge the work beside daily routines. You couldn't spare any time do the best. But on the thing you haven't talent, you should turn to use tools to help realize. It can make the uttermost sense on the result you will get. Theme Afternoon is exactly this kind of way to make flipping book with pre-configure templates.
How to install Themes for FlipBook Creator (Pro)?
Afternoon Themes Screenshot