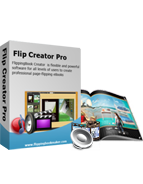 $299

Adolesce Theme Templates
The theme Adolesce provides marvellous looks and feel
Adolesce contains 3 frameworks full of blue color make your flipping papers attractive.
All the functions built-in meets all the reading requirements completely.
All the output types cover amost all the ways to publish and issue.

Free Trial
View Demo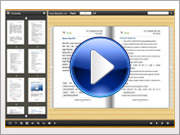 Take a Video Tour>>


FlippingBook Adolesce Theme for FlipBook Creator Professional
Adolesce is a theme pictures us beautiful flipping publications for publish online or read offline. Now no matter what style your office files such as PDF, photo, Word, PPT, etc can you build them to individual two-side pattern book with the help of templates in Adolesce. All kinds of problems we would encounter in the process of growing up. Adolescence is the only way to grow mature for everyone. From Adolesce flipping theme inside, we recognize right pains are an essential part of our spiritual growth. Cheer up! No matter what difficulty you will meet with for you know that soon we will be stronger enough to meet harder times after. Then we would own great insight and amazing charm make greater success furthering our careers and life.
How to install Themes for FlipBook Creator (Pro)?
Adolesce Theme Screenshot