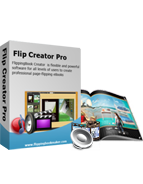 $299

Verdancy Theme Templates
The theme Verdancy provides marvellous looks and feel
Adjust book position to meet different needs.
Different templates appear various theme styles.
Quickly download and fast apply to use these fantastic themes.

Free Trial
View Demo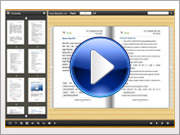 Demo


FlippingBook Verdancy Theme for FlipBook Creator Professional
The Verdancy style free themes pack for flash flip book creator is now online. We are already entered the hot summer day, and everything growing lush. You can see green plants everywhere when you go to a park or outskirts. Verdancy style themes picked some starry green plant shots to the background to make your books from online catalog maker attractive. Check our template warehouse frequently so that you will get more benefit.
How to install Themes for FlipBook Creator (Pro)?
Download
Verdancy Theme Screenshot