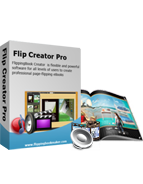 $299

Sunlight Theme Templates
The theme Sunlight provides marvellous looks and feel
Add background sounds to make rich-content flash books.
Export current settings as new theme.
Upload online to share with friends and clients.

Free Trial
View Demo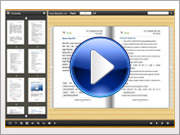 Demo


FlippingBook Sunlight Theme for FlipBook Creator Professional
The recommended free theme for flash flipping book software of today is the Sunlight style. The sun shines brightly up high on the sky and brings the world light and warm, and also colors. Things show disparate texture and colors under sunlight, the Sunlight style theme pack contains different objects that under the sunshine to show various appearances. Use this selection to retouch self publishing software works. More and more free templates are coming in our theme section.
How to install Themes for FlipBook Creator (Pro)?
Download
Sunlight Theme Screenshot