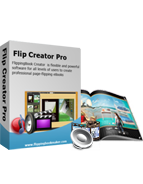 $299

Star Trails Theme Templates
The theme Star Trails provides marvellous looks and feel
Change flash bar font color.
Flash bar buttons are replaceable.
Save current setting as theme for quick apply.

Free Trial
View Demo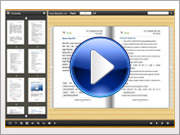 Demo


FlippingBook Star Trails Theme for FlipBook Creator Professional
Free templates for PDF to flash book of star trails style help making dreamlike magazines. Do you like looking up the sky at night and gaze stars? That might sound tiring. But it could be a wonderful experience to do in your spare time. The star trails style themes pack contains three photos of star tracks on the sky with long exposure. Stars run beyond the dark sky and build a giant light vortex, incredible, isn't it? Download it if you like the fantastic one, and remember to check our free template section frequently for more surprise.
How to install Themes for FlipBook Creator (Pro)?
Download
Star Trails Theme Screenshot