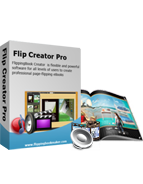 $299

Sprout Theme Templates
The theme Sprout provides marvellous looks and feel
The Sprout themes package in Gorgeous template is released for flippage maker users.
It helps to create professional book more quickly and effectively.
You can download the free themes and apply to your flipbook right now!

Free Trial
View Demo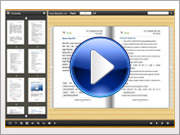 Take a Video Tour>>


FlippingBook Sprout Theme for FlipBook Creator Professional
It is obvious that Sprout always means unlimited vitality. All of great plants are growing from small sprout. We design the Sprout Themes in Gorgeous Template to make it flexible. The interface is concise and the buttons are personalized. You can not only customize your publications background, but also view flip pages in Thumbnail window. What's more, Sprout has a magical effect that it is able to bring hopes. So if you feel depressed, Sprout will make you relaxed and give you power. The fresh green color in the background brings your book to life. The page flip effect seems to be more attractive. And your book is really gorgeous in this case.
How to install Themes for FlipBook Creator (Pro)?
Download
Sprout Theme Screenshot