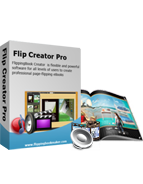 $299

Snowy Christmas Theme Templates
The theme Snowy Christmas provides marvellous looks and feel
The free themes are designed in Clear template for readers to view the flipbook clearly.
It helps to enhance the happy Christmas atmasphere by embedding beautiful background image and music.
There are three themes in the free package.

Free Trial
View Demo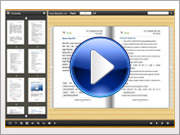 Demo


FlippingBook Snowy ChristmasTheme for FlipBook Creator Professional
The cold winter is coming and the Christmas Day is around the corner. All the children feel really excited when the world turns whole white. The clean white snow always brings them happiness, and also exaggerates the joyful atmosphere of Christmas Day and New Year. Do not forget to bring joy and good luck to client at this time. Apply Snowy Christmas Theme Templates to flipping page will be a smart choice. Magazine about the festival will be welcomed and attractive. There are three themes in the free download package. Upbeat music is embedded into the background as well. Import whichever you are favor of into flip maker and have a nice time!
How to install Themes for FlipBook Creator (Pro)?
Download
Snowy Christmas Theme Screenshot