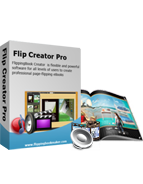 $299

Sea of Clouds Theme Templates
The theme Sea of Clouds provides marvellous looks and feel
Add your own icon and URL to the flash bar.
Different template shows unique style to the book.
Customize flash bar color to match background style.

Free Trial
View Demo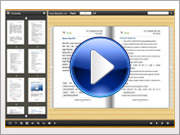 Demo


FlippingBook Sea of Clouds Theme for FlipBook Creator Professional
The new desktop publishing software free theme of Sea of Clouds is online. Clouds are one of the most common natural phenomena in our daily life. They are general but not insipid. It is not very hard to see clouds were golden dyed by setting sun or rising sun. That is really an incomparable view. Download the theme and apply to your PDF to flippingbook to make it gorgeous. More and more templates are coming.
How to install Themes for FlipBook Creator (Pro)?
Download
Sea of Clouds Theme Screenshot