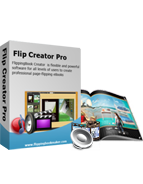 $299

Sakura Theme Templates
The theme Sakura style helps make books breathtaking
Export your own templates settings as custom theme.
Manage theme by importing, deleting or creating.
Multiple options available for book adjustments.

Free Trial
View Demo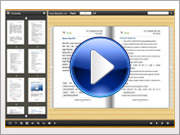 Demo


FlippingBook Sakura Theme for FlipBook Creator Professional
This is the free theme pack of Sakura style for flipbook creators. We all know that Japan was well known as sakura. It is part of their culture. Every year at spring many Japanese go to watch sakura which they call "sakuragari" or "hanami". That is quite a busy scene. Though we don't have a chance to experience that at the moment, we can still use the Sakura style pack. Apply this style pack to your software and it can give you an amazing PDF flash magazine work. Now you can get them for free. Check our site for more product information and template details.
How to install Themes for FlipBook Creator (Pro)?
Download
Sakura Style Theme Screenshot