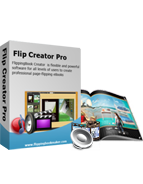 $299

Reminiscence Theme Templates
The theme Reminiscence provides marvellous looks and feel
Export your own template settings as custom theme.
Set background type to color to use simple background.
Use particular button icons to meet your needs.

Free Trial
View Demo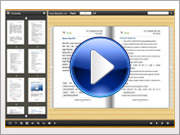 Demo


FlippingBook Reminiscence Theme for FlipBook Creator Professional
The free reminiscence style themes are now ready for your Self Publishing Software. In the reminiscence style templates, you can see old style designed pictures. With the old-fashioned car, rusty bicycle and pocket watch, the magazine will just like it will bring readers back to the old time. Old-fashioned doesn't meaning outdated, it represents the memories of the times and a generation. Memories always show the wonderful face, isn't it? Have the templates for free or check our more in our theme section.
How to install Themes for FlipBook Creator (Pro)?
Download
Reminiscence Theme Screenshot