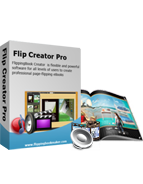 $299

Pet Dogs Theme Templates
The theme Pet Dogs provides marvellous looks and feel
Humanized and interactive functions let the clients love it at the first sight.
All the functions on these templates are supported by FlipPagemaker.com.
The powerful functions make a successful marketing interactions.

Free Trial
View Demo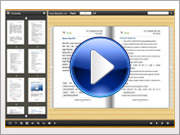 Demo


FlippingBook Pet Dogs Theme for FlipBook Creator Professional
The Pet dogs style for flipbook maker (pro) for free is now ready online. Do you have a pet dog? If you do, he or she must be an important member of your family. Dogs are the best friend of human beings, many instance have proved that. So we choose PDF to flash flipbook backgrounds in some lovely dog pictures. Not only dogs, actually we should keep friendly to all animals near us as respect to life. You may have this theme pack for free and quick apply to your flash book works. Also check the free templates frequently for more.
How to install Themes for FlipBook Creator (Pro)?
Download
Pet Dogs Theme Screenshot