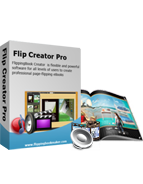 $299

Natural Color Theme Templates
The theme Natural Color style helps make books breathtaking
Abundant online templates for our users.
Install template for direct use.
Multiple options available for book adjustments.

Free Trial
View Demo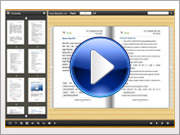 Demo


FlippingBook Natural Color Theme for FlipBook Creator Professional
Free template for brochure flipbook maker of Natural Color style is online. We are living in a colorful world. We can see many colors in our daily life including manmade or natural. After artificial designed, manmade objects will become merited beautiful. But the natural colors, are the source of these beauty. Natural Color style pack contains some soft color pictures for backgrounds. Get it now for your flash digital magazine maker to make works effective.
How to install Themes for FlipBook Creator (Pro)?
Download
Natural Color Style Theme Screenshot