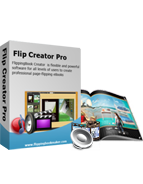 $299

Mega Color Theme Templates
The theme Mega Color provides marvellous looks and feel
Multiple options avalibled for book adjustments.
Define the book to or not to stay at center.
Deversified options help creating rich-content page flip books.

Free Trial
View Demo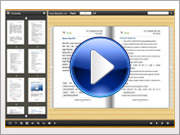 Demo


FlippingBook Mega Color Theme for FlipBook Creator Professional
Stylish template of Mega Color style for flipping books recommended. We decided to provide something different. So we choose these bright light and stylish colorful pictures to make a theme pack. May be you and your readers may be pleasure with it. Download and quick apply to your flipbook creators, and your fancy e-book work could be more impressive. Also remember to check free themes warehouse for more surprise.
How to install Themes for FlipBook Creator (Pro)?
Download
Mega Color Theme Screenshot