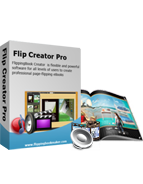 $299

Lush Theme Templates
The theme Lush helps make books breathtaking
Provide a better way to create and share e-books.
Making electronic publication easier than ever before.
Experience the best editing procession.

Free Trial
View Demo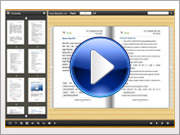 Demo


FlippingBook Lush Theme for FlipBook Creator Professional
Here is the free theme pack for flash digital magazine maker of Lush style. It is summer day and everything should be overflowing with vigour. So this theme pack is about some lush plants. They are growing with vigour. You will wonder at the masterwork of nature when seeing these energetic plants. Your PDF flip page maker will do a better job with the template pack, so please get it without hesitation.
How to install Themes for FlipBook Creator (Pro)?
Download
Lush Theme Screenshot