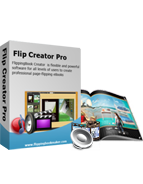 $299

Lamplight Theme Templates
The theme Lamplight provides marvellous looks and feel
Lamplight make 4 interesting pictures as flash flip templates background.
Your book becomes special and unforgetable for Lamplgitht decorating and beautifying.
It requires Alpha Template installed first for it belonging to Lively Template type.
Free Trial
View Demo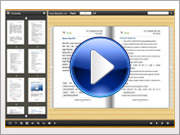 Take a Video Tour>>


FlippingBook Lamplight Theme for FlipBook Creator Professional
The theme Lamplight is an unforgettable story of time and mood. It collects 4 templates with clear layout and special background. All the construction elements lead to a perfect reading experience. These special templates are each decorated with infrequent beautiful pictures. Lamplight adopts Lively template type Alpha Template 1.0.0 provides. So before use Lamplight, you have to install Alpha Template. It looks so amazing that the flipbook lies low in these interesting images.
How to install Themes for FlipBook Creator (Pro)?
Lamplight Theme Screenshot