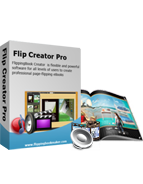 $299

Lamborghini Theme Templates
The theme Lamborghini provides marvellous looks and feel
Export your own template settings as custom theme.
Deversified options help creating rich-content page flip books.
Best choice to decorate your works in FlipBook Creator.

Free Trial
View Demo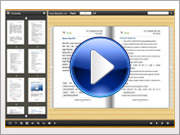 Demo


FlippingBook Lamborghini Theme for FlipBook Creator Professional
Speed machine Lamborghini style themes pack for desktop publishing software is ready! Automobile Lamborghini S.p.A is an Italian manufacturer of luxury sportscars with long history. A child of viticulturists living in Renzazzo di Cento, Province of Ferrara, Ferruccio Lamborghini, was found the Automobili Ferruccio Lamborghini S.p.A in 1963, which is the start of a great sportscar empire. Now you may use this excellent template to your digital magazine creator, have it for free!
How to install Themes for FlipBook Creator (Pro)?
Download
Lamborghini Theme Screenshot