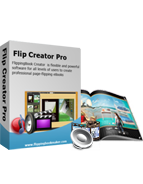 $299

Impressions Theme Templates
The theme Impressions provides marvellous looks and feel
Change flash bar color to fit background style.
Import and apply theme pack to intant use.
Flash bar font can also been adjusted.

Free Trial
View Demo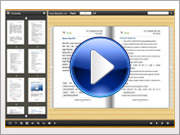 Demo


FlippingBook Impressions Theme for FlipBook Creator Professional
As a template pack that help doing fast flipbook PDF appearance design, the Impressions style themes pack provides some backgrounds that display bright light and exaggerated shapes. With these themes, you not only can apply backgrounds quickly, by changing flash bar colors, fonts or any supplied options, anyone could make their PDF files to very own and unique flash books. Helping people create brilliant flash books without any professional skills has always been our purpose. Check our template section frequently and you can find more.
How to install Themes for FlipBook Creator (Pro)?
Download
Impressions Theme Screenshot