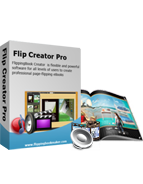 $299

Gloomy Theme Templates
The Most Powerful Digital Flip Book Authoring Tools
Gloomy enables you to create page-turning book in an effective way.
It provides 3 templates which you can apply to your common file for free.
Rich interactive functions make the reading process of electronic books enjoyable.
Import with ease and you can un-install it easily.
Free Trial
View Demo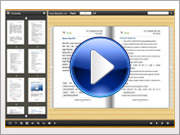 Take a Video Tour>>


FlippingBook Gloomy Themes for FlipBook Creator Professional
Gloomy theme is very ready to help you build mysterious and charming digital page-flipping publications after the festival Hollywood.  We still provide cool pictures refer to punk, decadence, and even distressed or pessimistic elements. You know things will develop in the opposite direction when they become extreme. Gloomy is just the extreme.  If you happen to build this kind of magazines or other kind of digital books, Gloomy would be the best choice for you. It takes little time so as to you can devote your mind totally to make the content of magazine itself better. As fast templates collective, Gloomy focuses on supplying you with high quality but free service of page-turning books conversions.
How to install Themes for FlipBook Creator (Pro)?
Gloomy Themes Screenshot