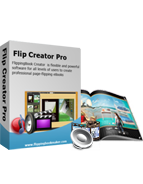 $299

Dazzling Illuminations Theme Templates
The theme Illuminations provides marvellous looks and feel
The free templates and themes are pre-designed by FlipPageMaker.
There are three themes in the download package .
The themes are designed in Flexible Template, which is really flexible for all book readers.

Free Trial
View Demo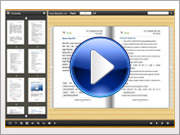 Demo


FlippingBook Dazzling Illuminations Theme for FlipBook Creator Professional
We always tend to decorate our surroundings with beautiful adornments at festival days. During the Christmas and spring festival, colorful illuminations are necessity. Dazzling lights of various shapes are used to decorate Christmas tree and house. There are three themes in the first version of the Dazzling Illuminations style template. If you want to create flash flipping brochure, catalogue, catalog, or manual about Christmas and New Year, the Dazzling Illuminations themes could be helpful. You can also easily design a professional flip pages with multimedia object embed or insert. Hope that you will have a happy Christmas and happy New Year!
How to install Themes for FlipBook Creator (Pro)?
Download
Dazzling Illuminations Theme Screenshot