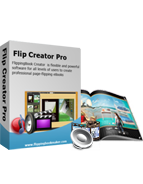 $299

Dawn Tree Theme Templates
The theme Dawn Tree provides marvellous looks and feel
Set background type to color to use simple background.
Delete themes that you don't need.
Export your own template settings as custom theme.

Free Trial
View Demo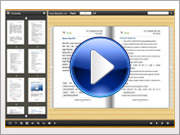 Demo


FlippingBook Dawn Tree Theme for FlipBook Creator Professional
Let us recommend you a new free theme pack for page flip publisher of Dawn Tree style. In the Dawn tree style theme, you can see some graphics of tree cucoloris at dawn. The sun rising from the horizon line and new sunlight shines obliquely on a tree. And the light leaking through branches. That is really a nice view. The templates are all for free downloading, users can have them to make great PDF to flash books.
How to install Themes for FlipBook Creator (Pro)?
Download
Dawn Tree Theme Screenshot