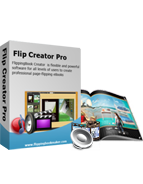 $299

Color Pencil Theme Templates
The theme Color Pencil provides marvellous looks and feel
You can redesign the imported theme.
Template settings can help you make rich-content flash books.
Use your own pictures or logo as book background.

Free Trial
View Demo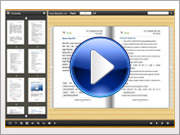 Demo


FlippingBook Color Pencil Theme for FlipBook Creator Professional
The free template for brochure flipbook maker of today is the color pencil style. We were choosing some colored pencil for the back of flash books to help users make airy style books. Your readers would be happy with the colorful works that made by the indesign to flipbook convertor. Get it now and improve the efficiency of making flash brochures by quick import templates. Also check our free theme section for more.
How to install Themes for FlipBook Creator (Pro)?
Download
Color Pencil Theme Screenshot