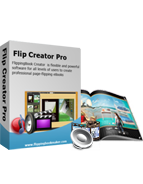 $299

CIty Corner Theme Templates
The theme CIty Corner style helps make books breathtaking
Add background sounds to make rich content flash book.
Quickly download and fast apply to use these fantastic themes.
Export your own template settings as custom theme.

Free Trial
View Demo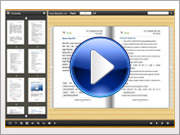 Demo


FlippingBook CIty Corner Theme for FlipBook Creator Professional
This is the free template pack for page flip books of City Corner style. The City Corner style pack contains some shots of city corners. There always are some unbeknown corners in your city. Like a shop around corner, or a bench in a little park. They are unimpressive that you don't even notice them, but become important when you need them. Use the City Corner style pack to your flash flipbook maker to do fantastic flip book works. Access our website for more updates of free templates and product information.
How to install Themes for FlipBook Creator (Pro)?
Download
CIty Corner Style Theme Screenshot