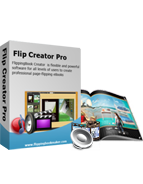 $299

Christmas Tree Theme Templates
The theme Christmas Tree provides marvellous looks and feel
The free themes are designed in Facile template for flip maker users.
Beautiful music and background image related to Christmas are embedded.
Facile template is simple and fashional template designed for creating modern flipbook easily.

Free Trial
View Demo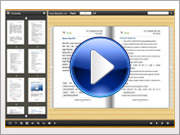 Demo


FlippingBook Christmas Tree Theme for FlipBook Creator Professional
In Germany, people put December 24th of Adam and Eve as a holiday. They decorate Christmas trees with colorful balls and gifts. Christmas tree is a very important part to this favorite holiday. There is another legend about the origination of the Christmas tree. On Christmas day, a kind-hearted farmer treated a wandering child warmly. Finally, the child broke a branch and inserted on the earth. It grown into a big tree and bore many gifts to reward the farmer's kindness. This beautiful story tells us that what goes around comes around.
It is also a return to client to create flipping page with embedding the Christmas Tree fast template theme. Digital flipping magazine which supports HTML5 will be much welcomed!
How to install Themes for FlipBook Creator (Pro)?
Download
Christmas Tree Theme Screenshot