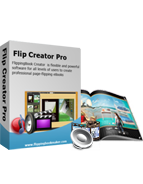 $299

Christmas Gift Theme Templates
The theme Christmas Gift provides marvellous looks and feel
The free themes are designed in Direct template for flip maker users.
It helps to enhance the happy Christmas atmasphere by embedding beautiful background image and music.
The new released Direct Template provides functional tools on the top toolbar directly.

Free Trial
View Demo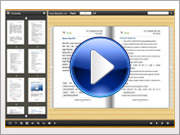 Demo


FlippingBook Christmas Gift Theme for FlipBook Creator Professional
Do you remembered to hang your socks on Christmas Eve? Father Christmas will come and leave you gift in the midnight. Do you believe that? This is a nice faith and people are happy to believe in it. Christmas Gift Theme Templates are full of mysterious colors. We do not know what exactly is lying in the box. This adds much joy to Christmas and New Year. When create page-turning magazine, you can import free templates and themes into flip maker and apply them to make HTML5 flip book more attractive. Flipping magazines in these themes release before Christmas Day and New Year could be a holiday gift for clients and customers. People would prefer something related to joy in these special days.
How to install Themes for FlipBook Creator (Pro)?
Download
Christmas Gift Theme Screenshot