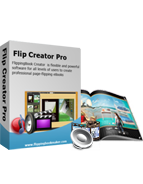 $299

Christmas Eve Theme Templates
The theme Christmas Eve provides marvellous looks and feel
The fast themes template are pre-designed in Colorful template that you can import into FlipBook Creator Pro.
Beautiful music and background image related to Christmas are embedded.
Free Colorful template offers a variety of color settings to you to create a bright and colorful flipping magazine.

Free Trial
View Demo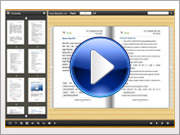 Demo


FlippingBook Christmas Eve Theme for FlipBook Creator Professional
After a long time of preparation, the Christmas Eve finally comes. It is the most joyful part of this happy festival. People could freely enjoy themselves. Children would hang up their Christmas stocking and hope Father Christmas will come and put presents in them. However, in fact, it is their parents to put the presents in the stockings instead of the real Father Christmas.
We have also embedded a piece of beautiful sound into the flip themes background. The bright background image is coordinating with the Colorful Template perfectly. You are enabled to design outstanding HTML5 digital flipping e-book in a short time. Flip brochure which can be read on iPhone, Windows Mac iPad, and Android Mobile can be generated at the same time!
How to install Themes for FlipBook Creator (Pro)?
Download
Christmas Eve Theme Screenshot