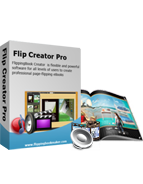 $299

Christmas Ball Theme Templates
The theme Christmas Ball provides marvellous looks and feel
The free themes are designed in Neat template and decorate with colorful ornaments.
Beautiful music and background image related to Christmas are embedded.
The Neat template is provides a stylish and fresh look for you to design more stunning page-flipping e-magazines.

Free Trial
View Demo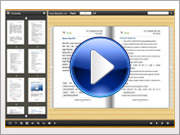 Demo


FlippingBook Christmas Ball Theme for FlipBook Creator Professional
Colorful ball is necessary ornaments for Christmas Festival. Its bright color and various shapes are able to add happy atmosphere to this special day. People decorate their houses with many beautiful gifts. And the Christmas tree is much more dazzling with Christmas balls. Now we release the special fast template theme for you to create PDF to flipping magazine with ease. Flip maker is simple to operate and it will be much easier to build turning pages with the assistant of free themes. Apply the attractive themes to make user-friendly masterpiece for client is a smart choice at the end of the year. Flip book which support HTML5 and Web 2.0 will be successful.
How to install Themes for FlipBook Creator (Pro)?
Download
Christmas Ball Theme Screenshot