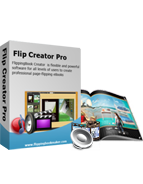 $299

Casual Shot Theme Templates
The theme Casual Shot provides marvellous looks and feel
Multiple options avalibled for book adjustments.
Add background sounds to make rich-content flash books.
Use particular button icons to meet your needs.

Free Trial
View Demo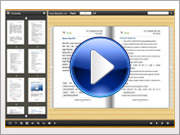 Demo


FlippingBook Casual Shot Theme for FlipBook Creator Professional
Today the free template for page flipping book is the Casual Shot style. Our free online templates were designed to help users creating content rich and polychrome flip books. The Casual Shot style template diffuse a relax and holiday-like flavor, which will perfectly match your casual style magazines. Don't forget you have a huge online template warehouse when making pdf2flash professional books.
How to install Themes for FlipBook Creator (Pro)?
Download
Casual Shot Theme Screenshot