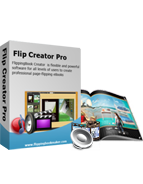 $299

Baraka Theme Templates
The Most Powerful Digital Flip Book Authoring Tools
Baraka enables you to create HTML5 page-flip book with less time.
It provides 3 templates which you can apply to your common file for free.
Rich interactive functions make the reading process of electronic books enjoyable.
Import with ease and you can un-install it easily.
Free Trial
View Demo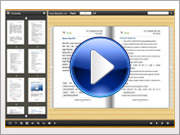 Take a Video Tour>>


FlippingBook Baraka Themes for FlipBook Creator Professional
Baraka here is a flipping book software theme. Actually many people recognize the noun starting from a high-praised documentary filmed many years ago.  I believe there must be a large number of people looking forward to an independent travel to one place, one region own its unique landscape. When feel tired, try to deeply breathe and go hiking forgetting all the sorrows and suffers.  The heart and soul would be much stronger. We designed Baraka theme in there are three templates with full configurations. The thoughtful customization fulfilled with talent and creative imagination, even love. Everyone can create flash flip books in no time though applying these templates to PDF files. The sliding PDF pages now could be flipped like a real book on any screenshot with networking connection even offline.
How to install Themes for FlipBook Creator (Pro)?
Baraka Themes Screenshot