FlipPageMaker PPT to Flash
freeware
FlipPageMaker PPT to Flash is freeware but can both convert PPT to flash and record the explanation.
Enables you to give description to each slide which shown on the output webpage.
Allows you to attach all range of format file to assist the output flash tutorial.
Provides 39 transition effects to apply to any slide or all and preview.
Allows you to define the time of image transition and retain.
Enables you to add company logo and presenter info and optionally custom template layout.
Generate Embed Code for the output flash tutorial embedding on any HTML webpage.
Support 3 output types: HTML, ZIP and exe.
To make flipping book, you would be interested in FlipBook Creator (Pro).
Download
FlipPageMaker PPT to Flash is excellent freeware convert office PowerPoint file to flash SWF with audio record from yourself or external importation. The output SWF is in the integration of slides, transition effects, audio explanation, visual annotations, and checklist in the first view. The admirable designs help you win great success of powerful SWF presenting.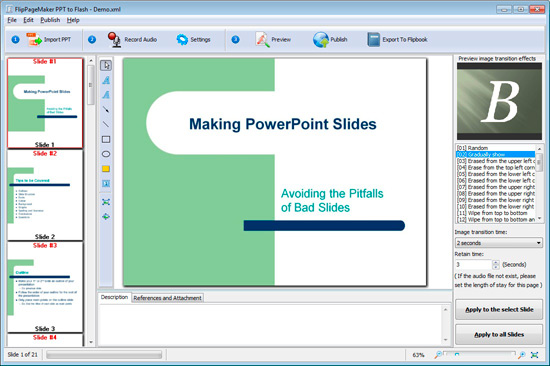 User-Friendly Application Interface

FlipPageMaker PPT to Flash is an easy-to-use freeware that creates SWF flash from PPT immediately. All the feature & functions are all integrated in the same interface. The preview window can present the intuitive effect after changes as the critical references.
Record your Voice

FlipPageMaker PPT to Flash enables you to import audio file or directly record your voice to narrate the current PPT slides. This function leads to a popular audio SWF tutorial.

Useful Notes Tool
In the middle center preview, you can see the left note list. There are many useful tools can help you make notes for each slide if necessary.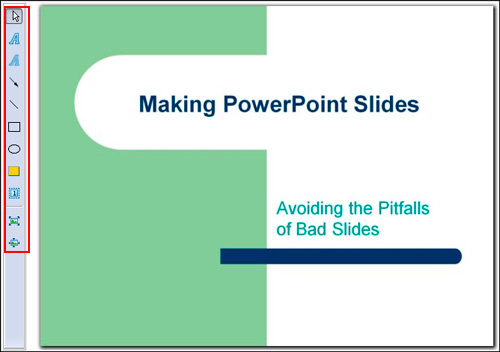 Description & Reference and Attachment

How incredible! You can descript any slide. The description will be shown beside the slide. In addition, to clarify to a point, you could try to attach a file as proof.

39 Transitions

There are 39 transition effects to choose. After select any one, it all can be previewed.  Simultaneously, you can edit the time of image transition and retain. Thoughtfully it can be applied to the selected or all the slides.
3 Mainstream Out Types
*.html: the webpage format for networking (net citizens from all over the world can reach to easily through WWW).
*.zip: email share or other form of delivery.
*.exe: executable format for Windows without any assistant software.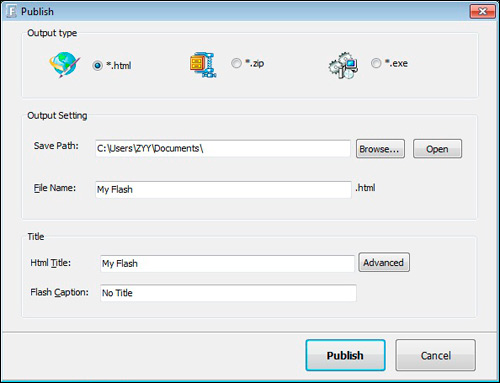 Related Products
FlipBook Creator Professional for MAC