Usage of Rich Media such as image, flash movie, hyperlinks, sound, etc in Flash FlipBook
Have you ever thought about embedding some rich media such music, image, flash to touch your content up? I guess it must be very incredible that nobody ever experiences the stunning feeling but when they open your eBook they shocked by the current scene. What are you waiting for? Let's Imagine:
1 When I open the FlipBook, It suddenly displays wonderful flash shining star and very beautiful music like a grand ceremony. Next, I will not hesitate to appreciate music and step into the content simultaneously with cheerful mood.
2 I upload such an eBook on my homepage with cute images, great music, and pretty cool shining flash animations in. I have no doubt there must be lots of people like it.
3 Director decide to make a readable eBook for all members to know of their company's rules and regulations.
Maybe you also can list much more detailed scenes 4, 5……n as super addition. The effect of such an eBook publishing is obvious. Almost all the people like this kind vivid book. Now let's try to create one.
Firstly launch FlipBook Creator Pro, and click "Edit Pages" (
). And next please refers to illustrations below:
1 Click "Add Swf".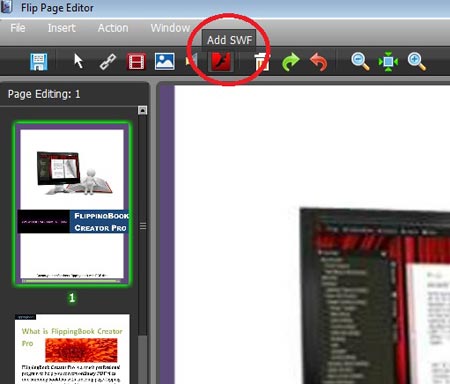 2 Circle an area to embed swf flash shining star.

3 Click left "Select a Swf" to choose a flash from local PC disk.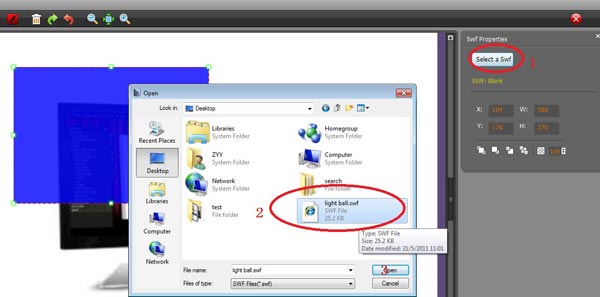 4 Save and exit, then check the final effect.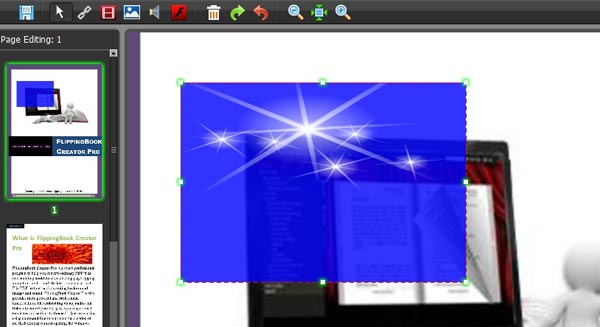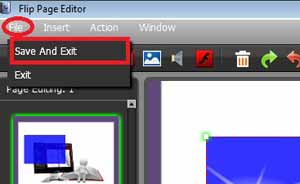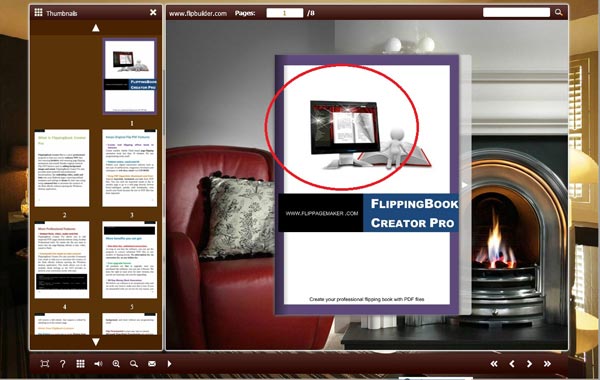 Just 4 steps you can embed a swf format flash animation into any page of your eBook to make your eBook even better. If you want to add sound, image, flv movies, even hyperlinks, can use the same way. It is enough free to put rich media file in any page and area.