Tutorial of Adding Text to Flash Flipping Book
If you want to make an impressive flash flipping book, you not only need rich content but also sparkling and attractive multimedia elements. FlipBook Creator Pro provides several easy-to-use tools for users to beautify flash flip book with ease. For instant, template and scenes make flip book vivid; design settings to customize flip book in your own fashion style and flip book editor help you add impressive contents such as music, text, flash and so on. Then in the FAQ, we will show you the specific steps to insert text on flip page with flipbook creator in minutes.
Step1: Import PDF to Flash Flipping Book.
Download software and Run to click "Create New" to add PDF to flash book.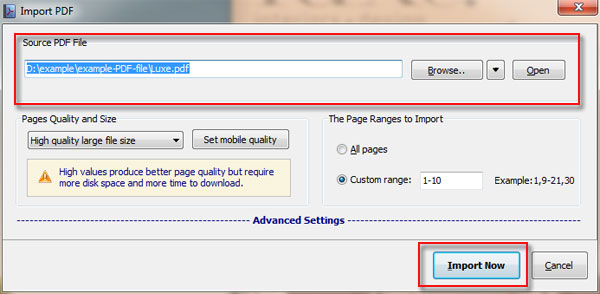 Step2: Edit Flip Page with Flip Book Editor.
Select "Edit Page" to Flip Book editor Window. Select a page click text icon and choose a text type and an area of flip page in order to insert the text on the area you want.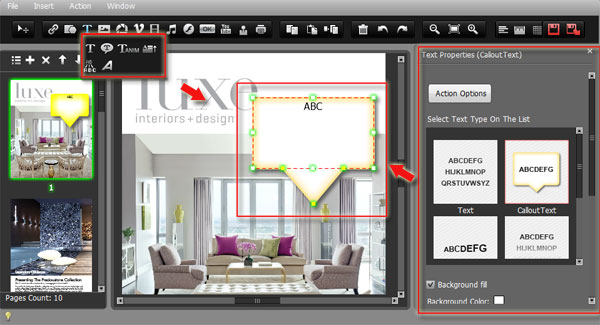 Step3: Inserted Text Settings.
Select another text type on the list, background fill and text size on the flash page.
Step4: Refresh Page Flipping Book.
Click "Save and Exit" and click "Apply Change" to refresh flip book. Now you see the text effect on the flash flip book.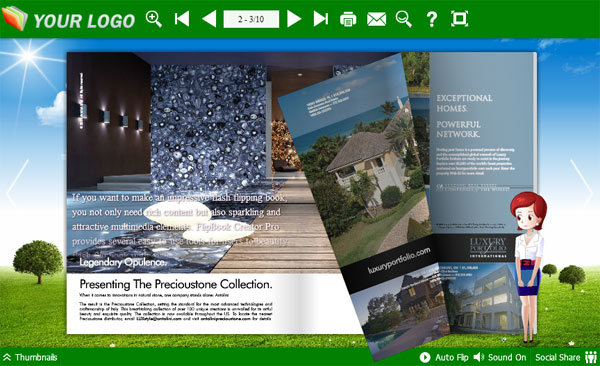 Free download FlipBook Creator
Free download FlipBook Creator Professional
Free download Photo to FlipBook