Print brand, logo or watermark on book pages?
1 Click

.
2 Click "Set Watermark":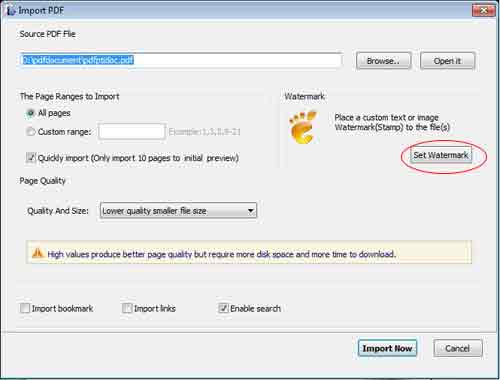 3 Select one from the pre-set ones or self define new watermarks.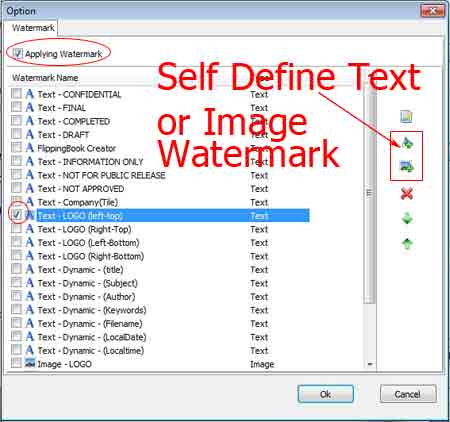 4 Double click the blue highlight area as above illustration to edit current selected watermark option as follow (on left area, you can see the preview effect):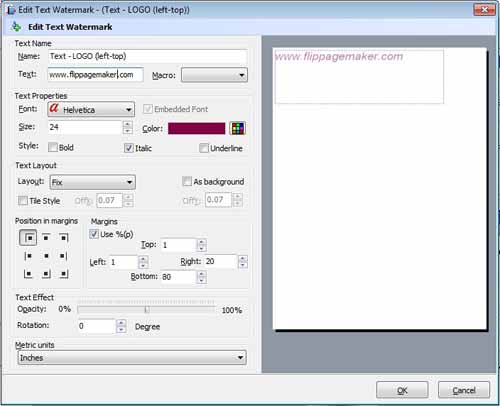 5 After adjust location, margin, text watermark content, font style, etc, you could click "OK" to complet this editing work, and alway click "OK", finally return to below window: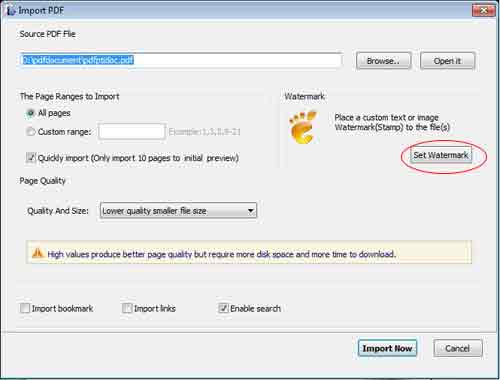 6 Click "Import Now" so that your watermark embed in all pages of the PDF file.