Make Flipbook Readable Online via PC iPad iPhone Android
Sometimes, we read a book for fun or just killing time. When we are in outside, playing or reading on mobile devices such as iPad, iPhone and Android devices will be a good way to pass the time. FlipBook Creator not only support view flash flip book on PC but also read smoothly on mobile devices. Then it provides a simplw way for users to read and check the flipping magazine anytime and anywhere. In this FAQ, we will focus on how to make flipbook readable online on iPad iPhone and Android devices.
Step1: Add PDF file.
Download and run program and then click "Create New" to continue.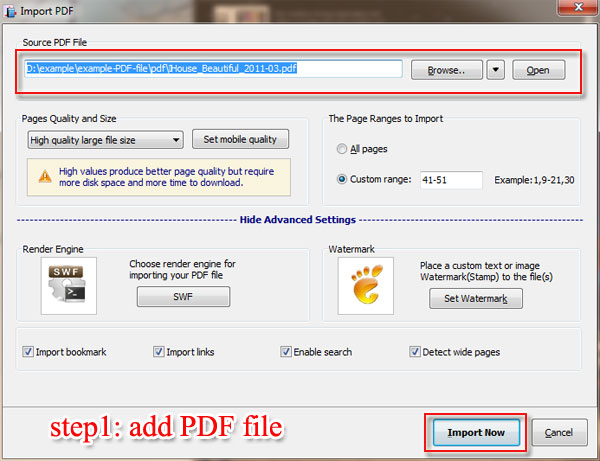 Step2: Customize PDF to Flash Magazine.
Template to define flipbook layout and design settings to customize tool bar, display and flash settings.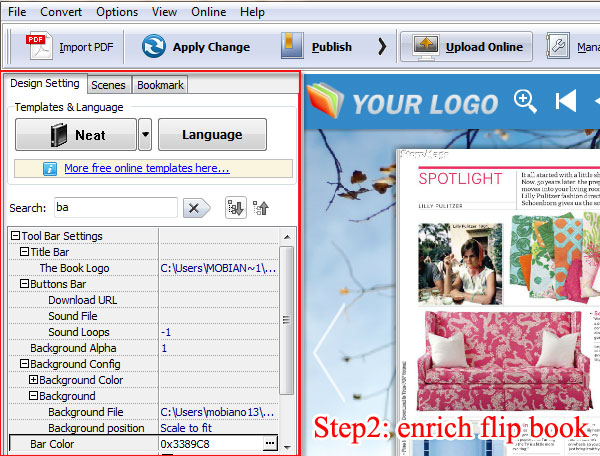 Step3: Publish to local.
You can click "Publish" to publish it to local with a proper format and make mobile version in order to view the flipbook on PC or upload it online through FTP.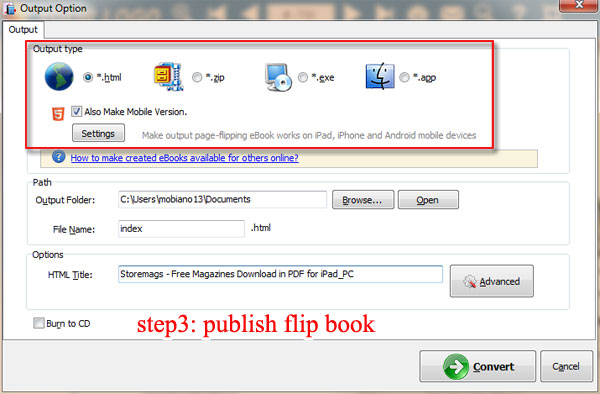 Step4: Upload Flash Book Online.
Or you upload it online to get the online address and then enter the online link to view the flipbook on mobile devices easily.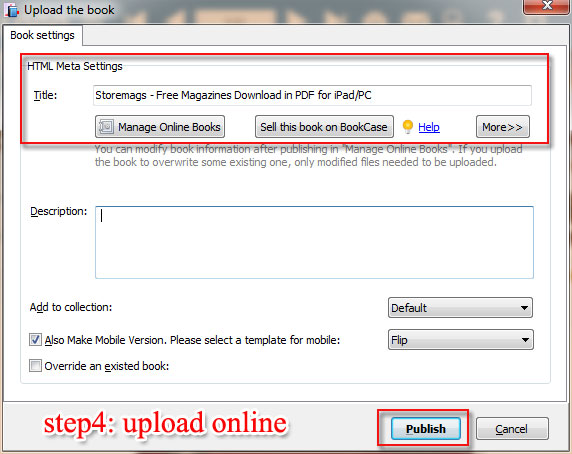 Free download FlipBook Creator
Free download FlipBook Creator Professional
Free download Photo to FlipBook