Make flip page a stereoscopic effect by defining shadow?
When reading a real book on hands, you can find page shadow in the middle of two pages. When there is slanting light, the shadow on left page or right page will be much clearer. At the same time, we know that digital flipping book has 3D stereoscopic effect. It is so cool if we can apply shadow feature to digital publications and control its effect. This is also a good way to make your book more realistic. A book with page shadow will be much more able to bring a deep visual impact.
Step1: launch FlipBook Creator and create a flip project;
Step2: find "Page Shadow" setting item in the left Design Setting panel;
Step3: define reasonable values for "Left page Shadow" and "Right page Shadow". We suggest value between 50 and 100;
Step4: define "Page Shadow Opacity", value should be between 0 and 1.
Step5: click the button "Apply Change" to save settings on the top menu line.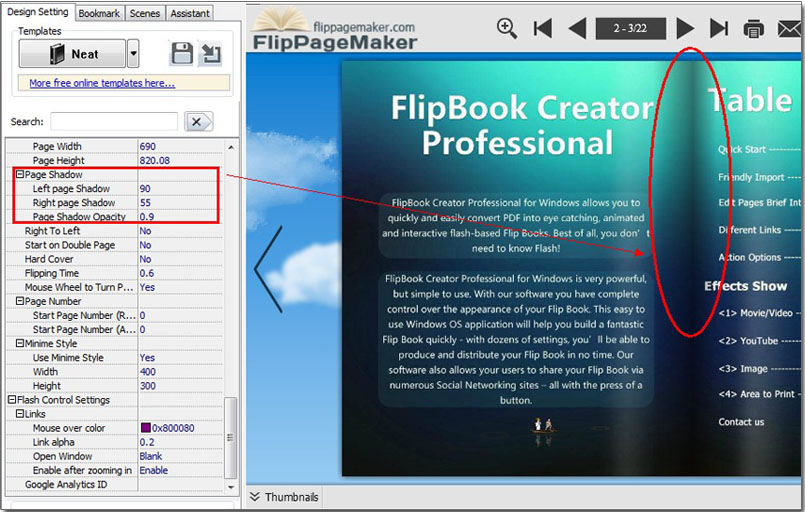 Free download FlipBook Creator
Free download FlipBook Creator Professional
Free download Photo to FlipBook