Is it possible to realize a document like a slideshow in my flipbook?
As we mentioned before, FlipBook Creator is a highly customizable flip book creator to create page turning magazine, catalog, brochure etc. Furthermore, there are two reading effects for users to read the flip book. One is to read with page turning effect which likes read paper book; the other is read the flip book in slideshow effect. Anyway, it is flexible enough for user to choose the effect for your flash magazine. Then in the FAQ, we are going to introduce you details steps to realize a document like a slideshow in your flipbook with FlipBook Creator.
Step1: Add New PDF File.
Download the Software and then run it to continue adding PDF file to edit.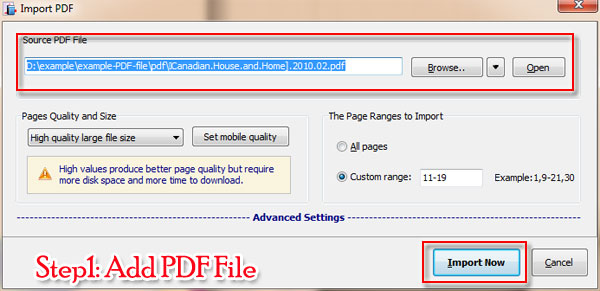 Step2: Select a Template.
Then move to design setting and click template button to select a proper template. You should notice that only Float, Classic and Spread support slideshow effect.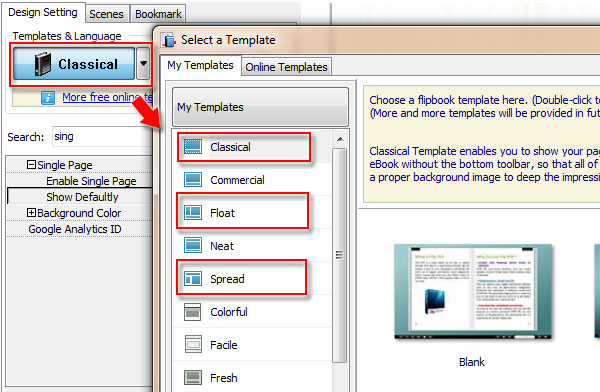 Step3: Get Enable Single Page Button.
Enter the keywords "Single" on the search box and get the "Enable Single Page" button quickly.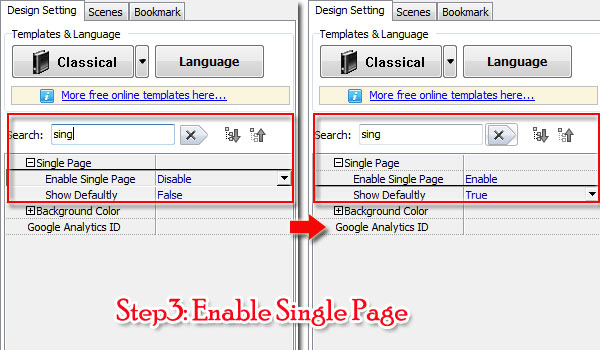 Step4: SlideShow Effect Setting.
Select "Enable" from "Enable Single Page" and choose "True" from "Show Default" and then click "Apply Change" to read the document with slideshow effect.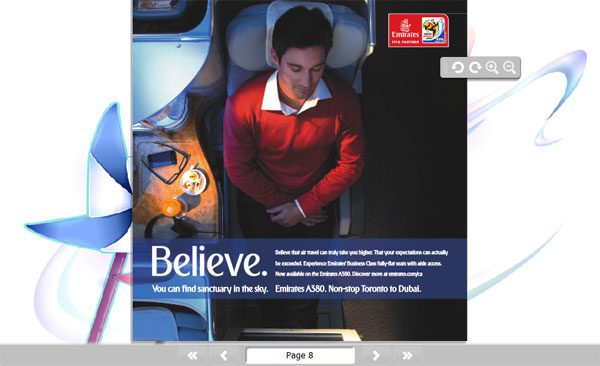 Free download FlipBook Creator
Free download FlipBook Creator Professional
Free download Photo to FlipBook