Is it possible to apply Clipart to my flipbook pages?
There is no doubt that many kinds of flip book maker can create gorgeous flash flip book, but all of them allow you to edit and enrich the flipbook pages. Then FlipBook Creator Professional is one of the outstanding flip book creators with highly customizable options and powerful flip book editor. In general, flip book editor is to insert multiple multimedia elements on flipbook page such as music player, vide player, flash file, shape and others. However, applying clipart to flipbook is one of the useful functions of flip book editor. Here we will show you how to apply clipart successfully steps by steps.
Step1: Add PDF Files.
Download the software and run to get start. Then click "Create New" and import PDF file to convert it to flipbook.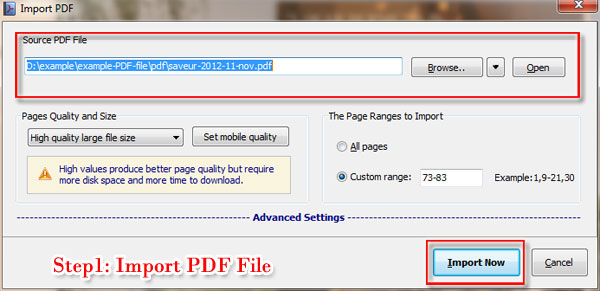 Step2: Move to Flip Book Editor.
Click "Edit Page" to move to Flip Book Editor and then get "image" icon from the editor tool on top and then continue.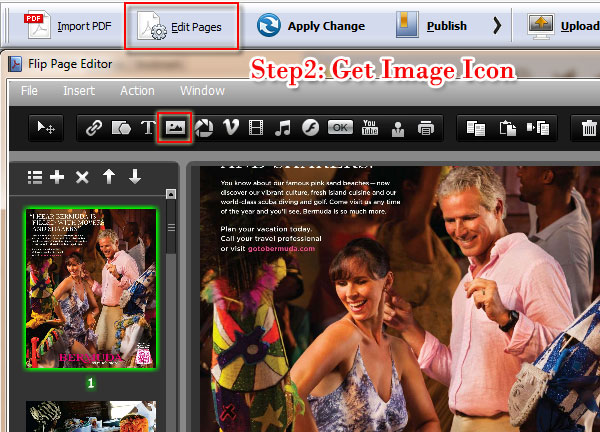 Step3: Apply Clipart on FlipBook.
Select a page and click "images" to select "Clipart" to start inserting the clipart you want..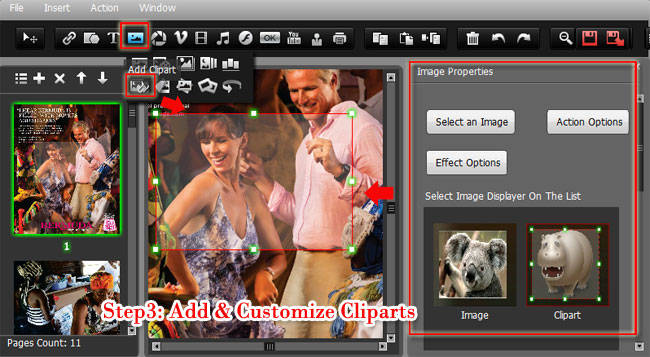 Step4: View Clipart on flipbook.
After customizing the clipart setting on flip book, just click "save and exit" button to check the clipart on flip book.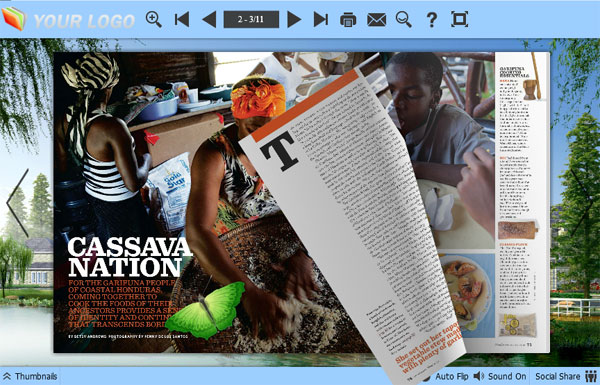 Free download FlipBook Creator
Free download FlipBook Creator Professional
Free download Photo to FlipBook