How to use a single page flip effect in my flip ebook?
Nowadays, flipbook is widely used in different fields, such as advertising, education, business, media and so on. Looking for a good flipbook software becomes quite important. Here we will recommend a powerful software: FlipBook Creator. FlipBook Creator is a powerful flipbook software to convert PDF to online flipbook with page flipping effect.
Flipbook created FlipBook Creator can be outputted to PC, tablet, or mobile device formats. Those flipbooks are uploaded to websites or shared via social media. FlipBook Creator's powerful built-in search engine enables users to quickly find and highlight the text on different pages.
Moreover, users can also use a single page flip effect in your flipbook. Here are the detailed steps:
Step1: Launch FlipBook Creator.
Please lauch FlipBook Creator from your computer and begin to import PDF document to it.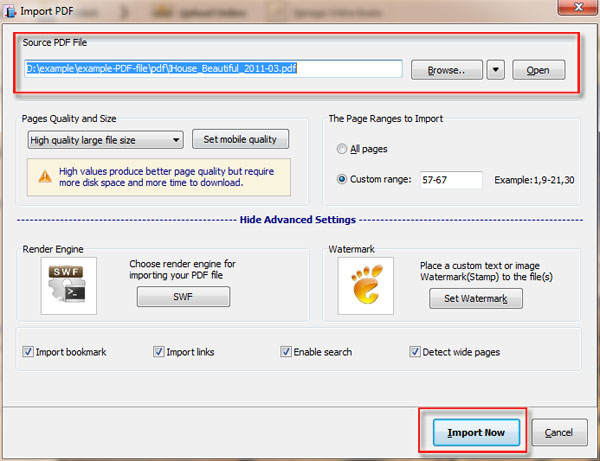 Step 2: Select templates and themes
After importing pdf document, please choose the suitable template and theme. User can also download more template, theme and scenes online.
Step 3: Set single Page Mode.
Search "Single" on the search bar in Design Settings when you use "Float" template. Then enable the single page and display defaulty.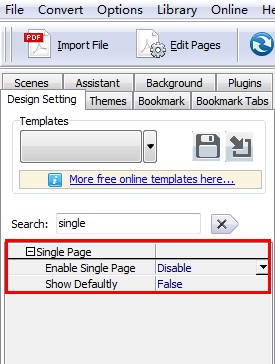 Step 4: Publish online flipbook.
Click the button of "Publish" and select the flipbook format: EXE, ZIP, HTML,APP. Users also can upload the flipbook online or send it to others via email.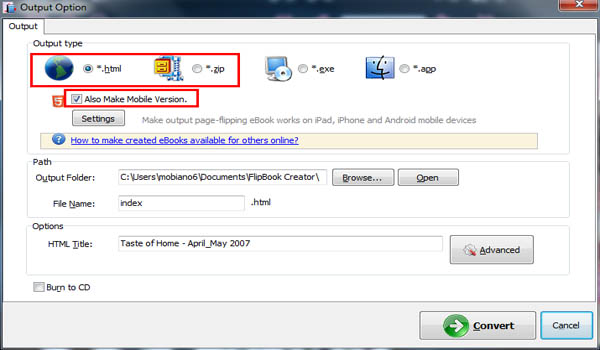 Free download FlipBook Creator
Free download FlipBook Creator Professional
Free download Photo to FlipBook