How to set the default view to slide mode not to flip mode in my flipbook?
The most unusual place of flip book is that you can flip its page to view smoothly. But actually, some readers are used to view the content in slide mode. Maybe sometimes you would like to make a flip book from PDF document with slide mode. FlipBook Creator software built in multiple templates. Float and spread template provide the reading mode option: single page or double page. Enable single page mode you can slide the book page to view, disable or not. Below is step-by-step tutorial for setting the default view to slide mode not to flip mode in your flipbook.
Step1: Run on your FlipBook Creator software and create a new project by clicking on "Create New";
Step2: Open and import your PDF document, enter into template interface;
Step3: Move to the left side, to choose Float/Spread template (here we take "Spread" template);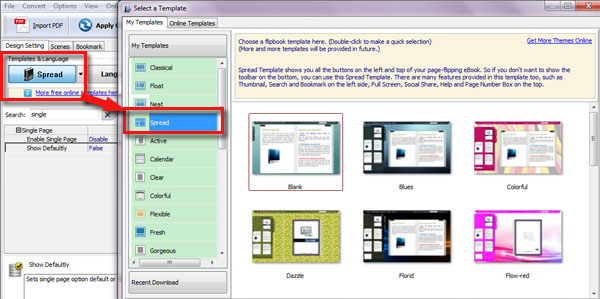 Step4: Single Page: set the single page option default;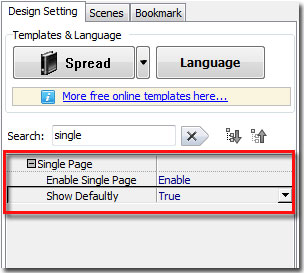 Step5: Click "Apply Change" to view flip book in slide mode.