How to sell flipbook online via BookCase?
Question: I have made some beautiful flipbooks from my PDF files with your program. I want to know whether it integrates with a cabinet or bookcase to display all my flipbooks. If own, please tell me how to use it because I have checked the whole software but cannot find the place to set. Besides, it will be best if I can sell those flipbooks via BookCase or cabinet. Can anyone give me the answer?
Answer: You can easy to show and sell your flipbooks on BookCase with the help of FlipBook Creator. The BookCase provided by FlipBook Creator software, is powerful tool for you to display all online flipbooks in the bookshelf, like Library. People who want to sell their online books should set their PayPal account and other information while uploading online. Now let us learn the below detail steps:
Step1: Launch FlipBook Creator software to import and design your flipbook;
Step2: Click "Upload Online" button in the top menu, and log-in with your publisher account;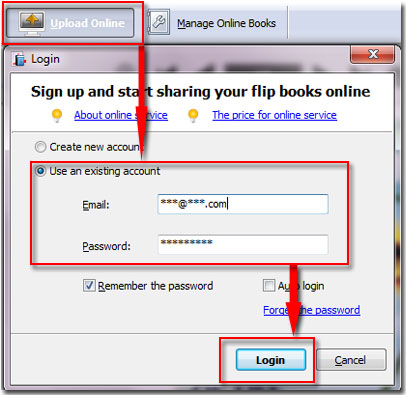 Step3: Set the SEO HTML title of flipbook, click "Sell this book on BookCase" to set your PayPal account and price, then "Publish" directly;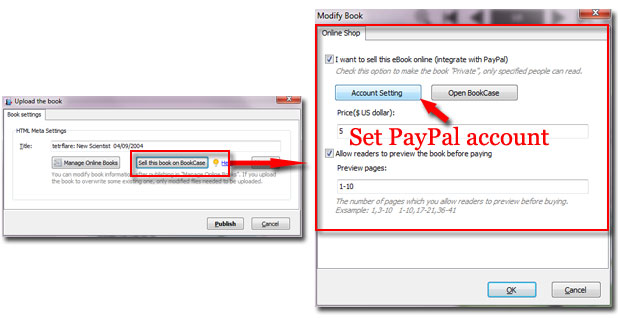 Step4: Open BookCase by clicking on "Online->Manage Online BookCase", in here, you can preview all your flipbooks on bookshelf, now you need to upload the bookcase online so that people can view and purchase books on your bookcase online.