How to Put the Advert Banner to Flipbook?
Question:
I want make a Flipbook for commercial use. The commercial flipbook must have a window for advertising. So how can I create such commercial flipbook?
Answer:
For create commercial flipbook, you may use Flipbook Creator.
Flipbook Creator is total flipbook maker software for commercial use. You can add Logo, tile and home button into flipbook; you can also draw an advert banner for display advertising in flipbook window.
Video:
Step1: Import PDF. Start New Project and import PDF from local PC. Some options in import interface you may attentions, the page quality and size, import bookmark, Import link, enable search and detect wide page.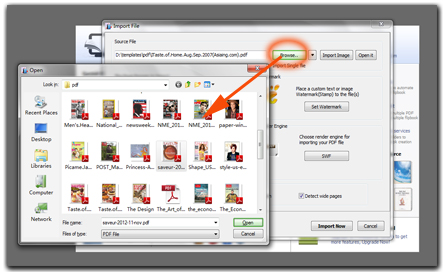 Step2: Custom flipbook.
1. Apply ready-for-use template and themes;
2. Set settings in custom panel;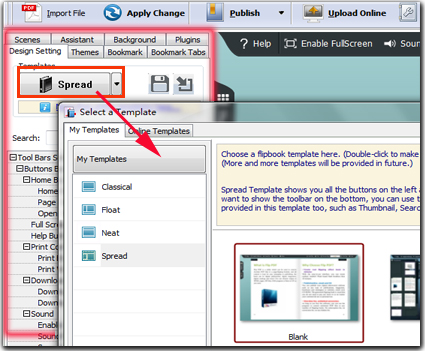 Step3: Add Plug-in. Click Plugins Panel, select a advert banner, and then import advert information.

Step4: Output Flipbook. Click Publish to publish to local or click Upload Online to put it online.