How to publish Flipping-page PDF flash eBook online?
If you have a Website, it is an easy thing to upload the flash flipping eBook to Server. Only do you need a FTP software such as FileZilla, account and password.
1 Launch your FTP software, enter account username and password.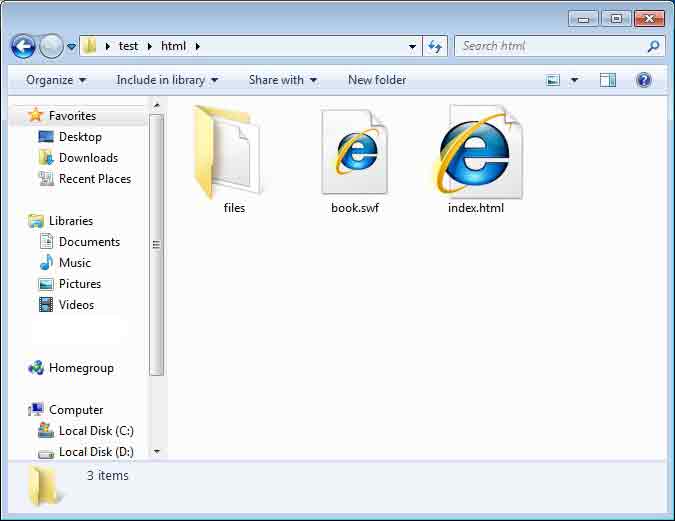 2 Drag all files like above in the folder just now you created with FlippingBook Creator into a directory named "my-publishing" in root directory.
3 You could replace the "index.html" with a new name "flash-flipping-magazine.html" or "my-flash-book", etc.
4 After uploaded, you should open a browser and enter your URL such as http://www.mydomain.com/my-publishing/flash-flipping-magazine.html to check the flash page turning eBook.