How to link directly to a specific page in the flipbook catalogue from an external source?
Sometimes we need to express a lot of things that cannot be fully expressed in the limited PDF pages. Add link (website link, email contact link, product link) to your PDF is the simple and easy way to full completely what you want to say. For some PDF without link, people can directly add link to PDF to flipbook with FlipBook Creator Pro. The below steps will show you how to create interactive link to directly open a specific page on your flipbook catalogue.
Step1: Launch FlipBook Creator Pro software to import and design, there are many pre-designed templates and themes for you to choose;
Step2: Click "Edit Pages" button on the top menu, enter into page editor panel;

Step3: Add link to text or image
. click "Add Link" option and draw frame on the image or text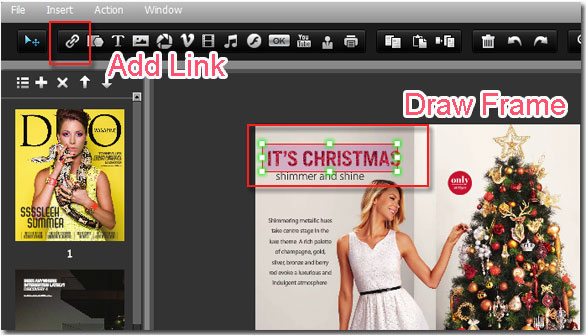 . click "Action Options" to choose "Open a link" option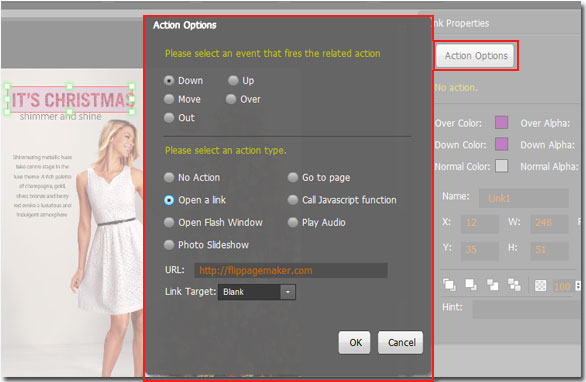 . Entry your website/email/product URL to the blank, press on "OK"
Step4: Save and exit to template interface.