How to integrate any e-commerce features into the Flipbooks?
With the rapid development of e-commerce, more and more people prefer to shop online, read online and so on. Then when we talk about reading online, we have to mention the flash converters. Now many different flash converters on the market for users to choose, FlipBook Creator is one of them. FlipBook Creator Professional can integrate the e-commerce into flipbook perfectly with the bookcase. With the powerful bookcase, users not only can show the online book in a visual way but also the book can be sold in the bookcase and without any charge. Here we are going to show you how to integrate e-commerce features into flipbook and sell in on bookcase successfully.
Step1: Add PDF file to program.
Download program from official website and then click "Create New" to add new PDF Catalogue to FlipBook.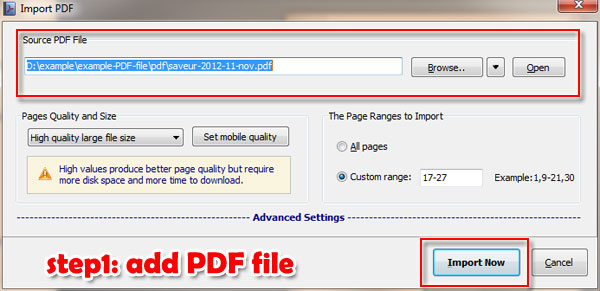 Step2: Insert Rich Content for FlipBook.
Templates and scenes to define layout of flip book, design settings to customize basic, display and flash settings and assistant make your flipbook speak exactly. Besides, flip book editor to insert multimedia content or remove and add new page.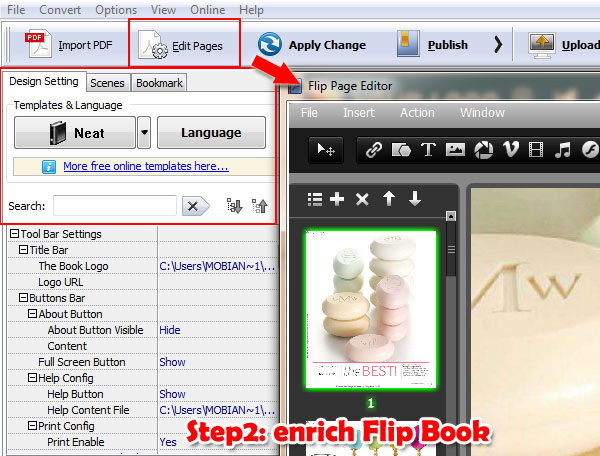 Step3: Upload Online and Sell the Book online.
Click "upload online" and then continue to fulfill the details such as title, description. And then select "Sell this book on BookCase" to move on.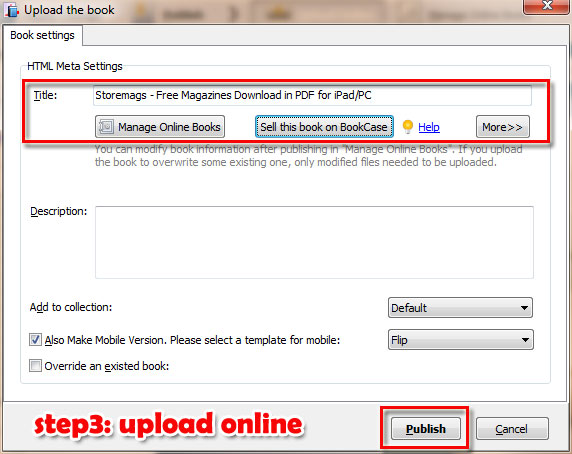 Step4: Define Account Setting.
When you move to "Modify Book" window you have to define account settings such as PayPal setting and contact information.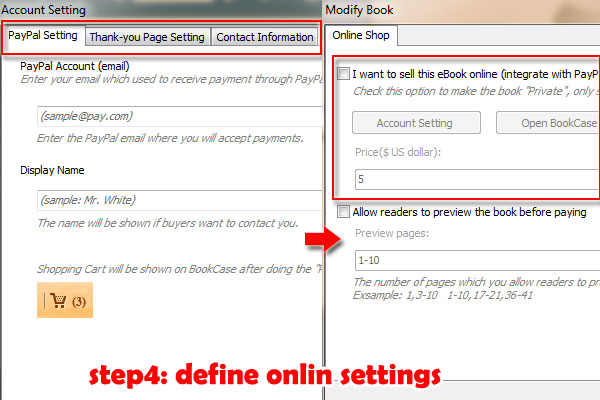 Step5: Price Flip Book.
After that, just set up a proper price for your online flip book and go back to the book case to check your book available or not.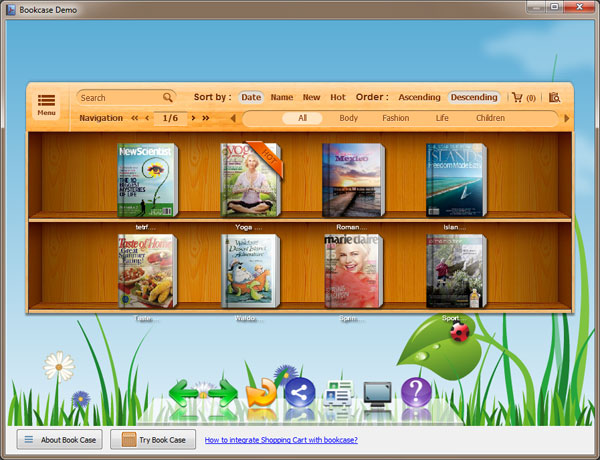 Free download FlipBook Creator
Free download FlipBook Creator Professional
Free download Photo to FlipBook