How to drag and drop photos and add text to flipbook?
Flip Book Editor is one of the awesome functions of FlipBook Creator Professional. Then do you know what flip book editor exactly can do for you? First of all, it allows you to insert multimedia elements on flip book like video player, music player and images etc. Then the button on the top of thumbnail is for inserting and deleting flip page in minutes. And then other buttons will help you copy and paste the inserted objects with ease. Then in the FAQ, we will introduce you the specific steps to drag and drop photos as well as adding text to flipbook with FlipBook Creator Professional.
Step1: Import PDF Files.
Download software, run the program and click "Create New" to import new PDF file.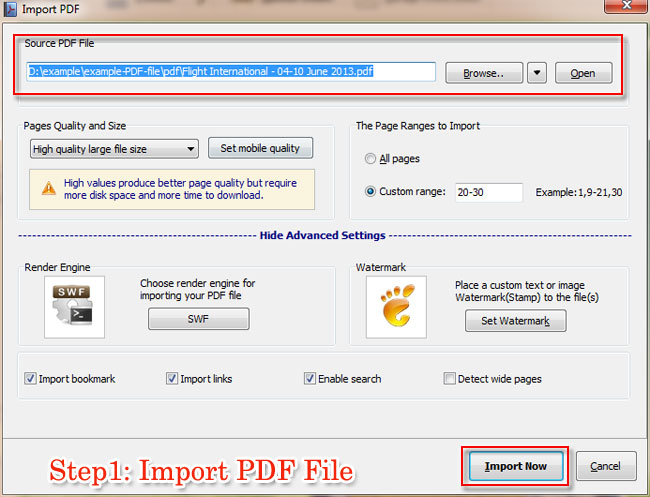 Step2: Flip Book Editor Operation Interface.
Click "Edit Page" to get into "Flip Book Editor" interface and find "Images" and "Text" button on the tool bar.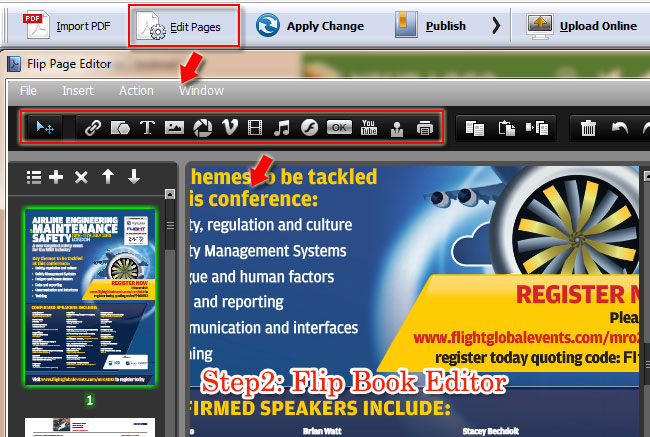 Step3: Drag and Drop Photos on Flash Book.
Click "images" icon and start to add images on flip book. After that you can drag and drop photos to the place you want.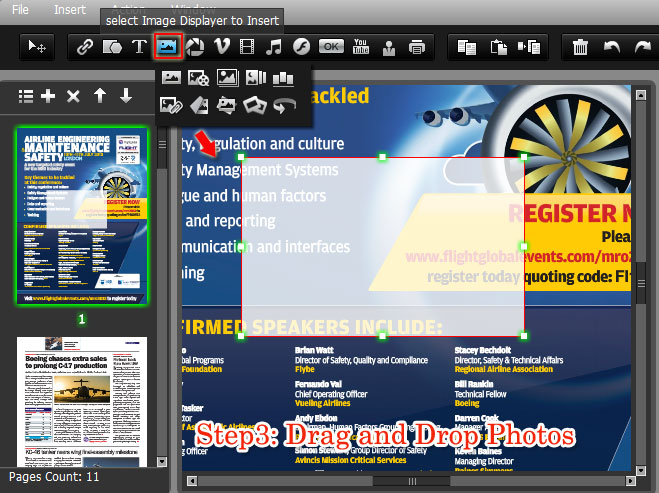 Step4: Add Text on Flip Magazine.
Select "Text" button and draw a box to add text on flip magazine in order to make it clear and show more information for reader.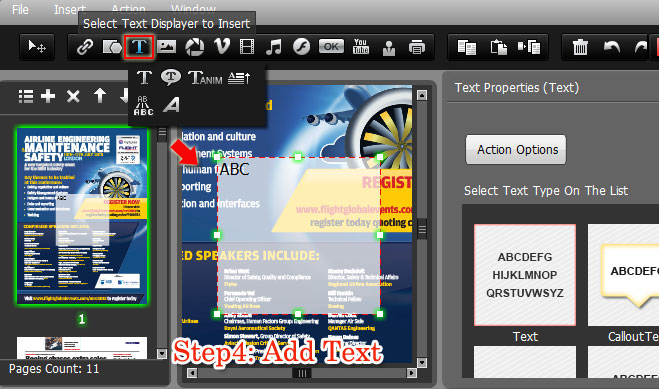 Free download FlipBook Creator
Free download FlipBook Creator Professional
Free download Photo to FlipBook