How to call a JavaScript to open a window in my flipbook?
If you already have a tried to use FlipBook Creator Pro, then you could find out it is a really amazing digital publisher. With FlipBook Creator Pro, of course you can call a JavaScript to open a window in your flipbook. Compared FlipBook Creator, the professional version is much more powerful in editing flip page. Besides, you can add multiple multimedia elements on the flip page such as link, image and video and so on. Furthermore, you enable to add action option on the inserted object such as open a link, go to page and call JavaScript function etc. Here we will take calling JavaScript function for example.
Step1: Launch Program and Add PDF file.
Download the Software, install and run to go to the users interface and then click "Create New" to add PDF file.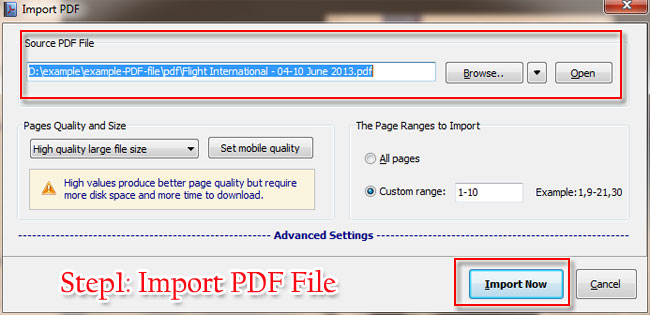 Step2: Move to Flip Book Editor.
Click "Edit Page" to Flip Book Editor and click a button to insert object such as link.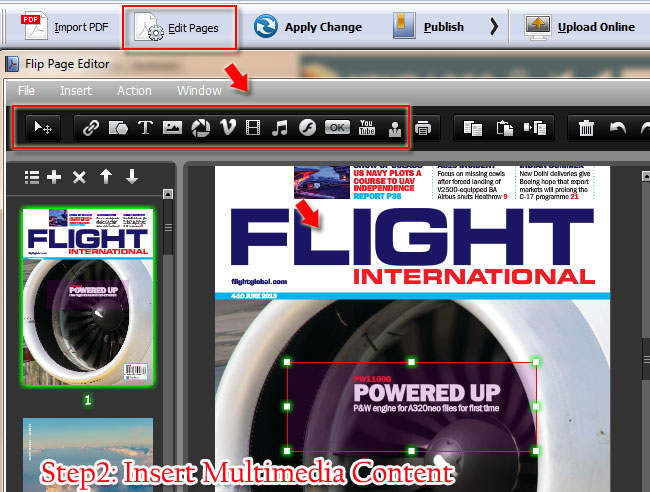 Step3: Select "Call JavaScript Function".
Insert the link on flip page and click "Action Option" on right side. Then pick up "Call JavaScript Function" from "Action Type" and write down the function.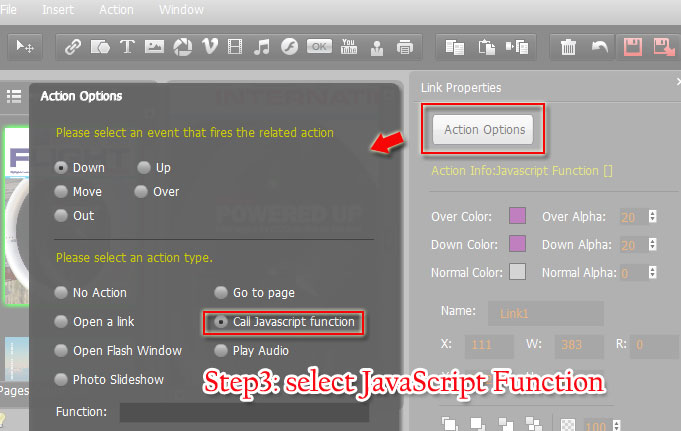 Step4: Check Call JavaScript to open a window.
Click "OK" to save the change and exit the edit page. Refresh the flip book and click on the link to check the new window.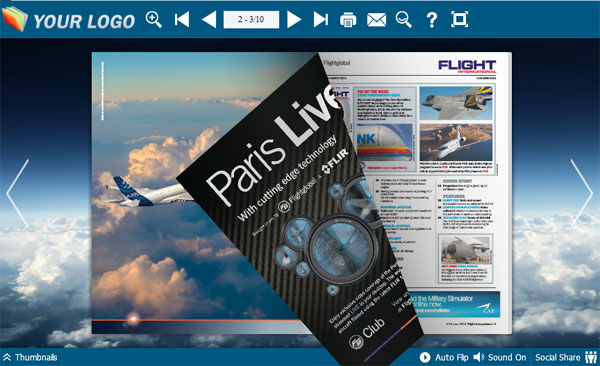 Free download FlipBook Creator
Free download FlipBook Creator Professional
Free download Photo to FlipBook