How to ban zoom on the Lively template?
I guess there must be many people needn't Zoom function. They don't hope other to zoom in/out. The flipbook remains unchanged. Anyone can't resize it once published. FlipBook Creator Lively template provides you the option disable Zoom.

1 Start FlipBook Creator and select Lively template.
2 Hit the option Tool Bars Settings -> Buttons Bar -> Zoom in enable.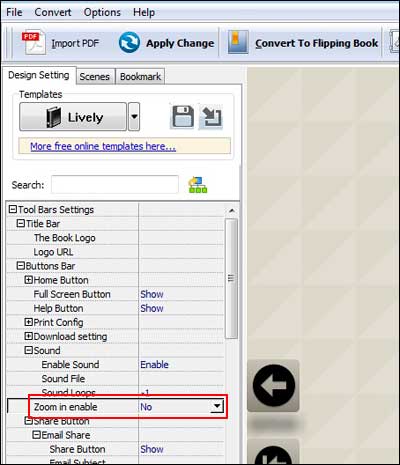 Tip: after these settings, we find Zoom button on Lively template hidden.
Free download FlipBook Creator
Free download FlipBook Creator Professional
Free download Photo to FlipBook